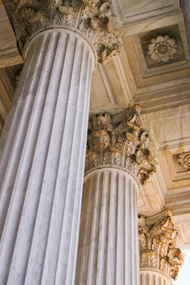 The United States federal government is the largest buyer of goods and services in the world. With annual sales of over $100 billion, the GSA schedules program is a market unto itself. GCSI can assist both small and large business in the preparation of their GSA offer and can help guide companies through the sometimes delicate world of federal acquisition. GCSI's mission as a company is to provide client firms a support service that is both timely and accurate. The goal is to completely off-load from the client the time consuming task of obtaining your GSA contract. We have the expertise to prepare and negotiate a client firm's GSA schedule offer from initial planning and solicitation response to contract award.
GCSI's complete GSA schedule proposal preparation services include:
Support for "Pathways to Success" training and the "Readiness Assessment for Prospective Offerors"
Review of Federal/Commercial sales channel strategy.
Review of commercial pricing practice.
Review of discount, sales & marketing practice.
Preparation of representations & certifications.
Preparation of "letter-of-supply" documents, if required.
Proposed terms and conditions of the offer.
Preparation of proposed government price list.
Submission of required sales and marketing data.
Preparation of related support documentation.
Contract offer clarification and negotiation at GSA.
Preparation of Final Proposal Revision.
Contract Award
Upload of awarded contract to GSA Advantage!