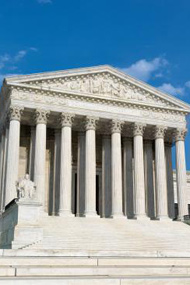 The benefit of a GSA schedule contract with the Government is only realized with a focused Federal sales and marketing effort. To this end, GCSI is available to client firms throughout the term of our agreement for:
Federal/Commercial channel consultation.
Opportunity specific sales consultation.
Freedom of Information Act (FOIA) requests.
Integrator/Prime contractor sales consultation.
General Federal sales strategies & practice.
Competitive analysis.
Principals at GCSI not only have decades of GSA contract administration experience, we have also sold to the Federal Government and built and managed multi-million dollar Federal sales and marketing organizations here in Washington D.C. – we are not just "contracts" people.
One of our clients started their business in the basement of one of the founder's homes. Ten years later that client is using their GSA schedule contract to do over 100 million dollars a year in Federal business. GCSI obtained this client's GSA contract for them in 2001.  We have been with them ever since and we continue to work with them to grow their Federal business. We have other clients just like them. We can do the same for your company –
give us a call
.